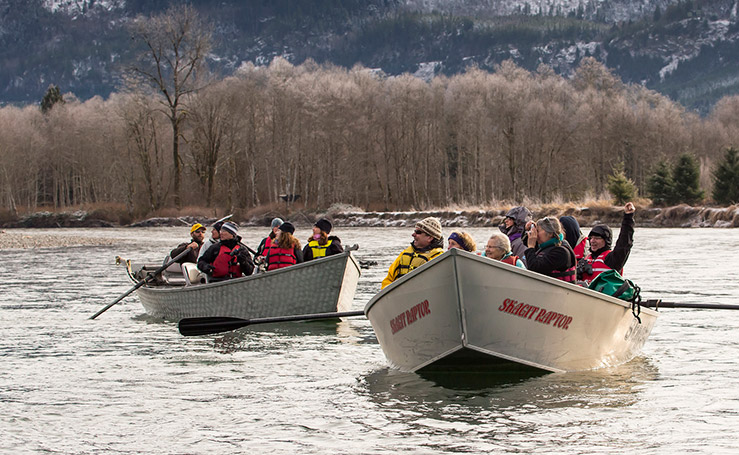 With all the choices out there, I know it can be difficult to choose an outfitter. Our goal is to provide you with a safe, fun and exciting adventure which starts with experienced professional guides, good equipment and a great attitude. Working hard is what brings it all together. I can promise you we will do our very best to ensure your trip with us is everything you have been hoping for. My life dream has always been to spend every day I could on the river, sharing its splendor and excitement with other people. I only have my past and future clients to thank for making it a reality. I show my appreciation for this business' success by making sure that your experience with us a memorable one and ensuring that all of our guides have the same etiquette. Our repeat clientele is one of the highest in the business, and we will go the extra mile to gain your trust and a return visit.

We are a fully licensed and insured outfitter and have a permit from the U.S. Forestry Service to provide fishing and scenic tours on the Skagit and Sauk rivers. I am a licensed Captain by the U.S. Coast Guard, with a 100 ton Masters. Myself and any guide that works for us is CPR and First Aid trained.
Wayne Ackerlund: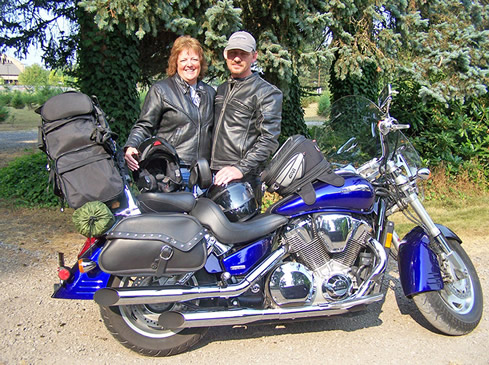 I was born in 1965 in Snohomish, WA and have been fishing and exploring rivers since I was a teenager. I started this business in 1995, originally as a weekend fishing guide on the Skykomish river. What surprised me my first year guiding was how much I enjoyed seeing other people catch fish and experience the beauty of the outdoors. My love for the river and the enjoyment I get from sharing it with others is what keeps me guiding.
Melissa was my childhood sweetheart in JR High and after many years our paths finally crossed again in 2007. We were married in 2009 and suddenly life seemed complete for the first time. The true success in this business has been from her business sense and experience in customer service. We make a great team except whenever I suggest teaching her how to row a boat she says that she is a "slow learner". She is the most outgoing person I have ever met, the love of my life and has taught me much in the few years we have been together.
During our spare time Melissa is dragging me off to warmer weather where I find any opportunity to be out on the water fishing, surfing or snorkeling. In return, I have also taken up rock climbing and we are looking forward to doing more traveling and exploring the great outdoors.
We began our Skagit Eagle Tours, more by accident than anything. About 10 years ago I started filling some of my non fishing days with eagle tours. I got a lot of positive feed back about having propane heat in the boat. I heard , and continue to hear, a lot of comments about how people enjoyed their trip while " not freezing our butts off in a rubber raft". It has grown over the years from my web site, word of mouth and our high rate of return clients.
Photography has become a great interest of mine, and I am always excited about trying to get clients in just the right spot for the best photo opportunity (a little bit like fishing I guess). As our business has grown we are continually looking for other ways to get our clients on the water and started doing some whitewater rafting in the summer months on the upper reaches of the Skagit and Sauk rivers.
Melissa Ackerlund:
I was born in Omak, WA and raised in Marysville, WA which is where I met Wayne when we were 14 years old. I was working for the Washington State Patrol as a Law Enforcement Officer in the Commercial Vehicle Division when I met Wayne again in 2007. I have always loved being outdoors but could never find the time, in my busy life of raising my three children and working full time. So, in 2008 when I was able to start helping Wayne with the business, needless to say, I was excited. In 2009, Wayne and I got married, outdoors (on the beach in Hawaii), and I became an even bigger part of the business. It was a big enough role that, in 2011, I left my job with the Washington State Patrol and began helping him full-time in the business. I deal with all of the the paperwork as well as being the co-ordination expert and he manages the equipment and other guides. Being able to share the Skagit with so many people is an awesome job, and Wayne and I make a great team and love what we do.
In memory to a great guide, and dear friend.
Brian Cullop

Brian Passed away suddenly on December 30th, 2012. He died doing what he loved most, spending time on the river and sharing it with others. I and others will miss him greatly. Rip, Walking Eagle.